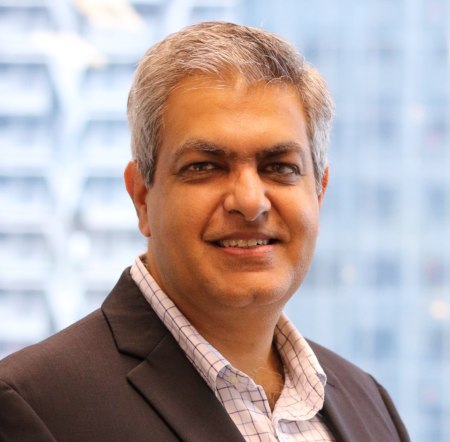 Amit Prothi Appointed as the Director General of CDRI
Mr. Prothi will head the CDRI Secretariat, based in New Delhi, effective July 12, 2022
New Delhi, July 11, 2022 - The Coalition for Disaster Resilient Infrastructure (CDRI) Government Council today announced Amit Prothi's appointment as its new Director General. Mr. Prothi, a seasoned strategist and leader in urban resilience, including environmental planning, natural resource management, disaster risk reduction, housing, and community development, will assume the new role from July 12, 2022. Recently recognized and granted the status of an 'International Organization' by the Union Cabinet chaired by the Honorable Prime Minister of India, Shri Narendra Modi, CDRI is an expanding coalition of 39 members, including 31 countries, six multilateral organizations, and two private sector organizations.
Welcoming the appointment of Mr. Prothi, Mr. Kamal Kishore, Member Secretary, National Disaster Management Authority, Government of India and CDRI Executive Committee Co-chair said, "It's a pleasure to welcome someone of Amit's experience and acumen to take CDRI and its mandate forward. He brings unique perspectives, a wealth of experience and a multicultural career journey making him the ideal leader for CDRI. Amit takes on this role at a crucial time as CDRI plans and prepares to take important steps to take forward CDRI's strategic initiatives and programmes."
Speaking on the appointment, Ms. Veena Reddy, Mission Director, USAID/India and CDRI Executive Committee Co-chair, said, "USAID congratulates Amit Prothi on his appointment as Director General and we look forward to working with him and his dedicated team to mitigate climate and disaster risks in support of sustainable development. CDRI is an incredibly important coalition of partners, and as the climate crisis intensifies, the work of CDRI continues to be vital to saving lives and protecting economies from climate-related shocks and extreme weather events."
India and the United States are the current co-chairs of the CDRI Governing Council, represented by Principal Secretary to the Prime Minister of India, Dr. P. K. Mishra, and USAID Administrator Samantha Power. As co-chairs of the CDRI Governing Council, India and the United States are putting their full weight behind CDRI as a cornerstone of efforts to build climate and disaster resilient infrastructure around the world.
"I'm delighted to accept this role at a time when CDRI continues to build on its projects and programmes, especially now that it has been categorized as an International Organization," said Mr. Amit Prothi, Director General, CDRI. I am excited to work with our members and partners as we continue to protect vulnerable communities from climate change and deliver sustainable and resilient infrastructure systems."
Mr. Prothi brings a wealth of international experience and expertise on climate and disaster resilience issues. He is an international expert with nearly 25 years of progressive leadership in the fields of urban planning and resilient infrastructure, with experience across more than 15 countries in North America, Asia and Europe. He has managed multidisciplinary teams on thematic topics that relate to climate change mitigation and adaptation including environmental planning, urban policy, land use and transportation planning, natural resource management, flood management, disaster resilient infrastructure, housing, and community development.
Recently, at the Atlantic Council's Arsht Rock Resilience Centre and previously at the Resilient Cities Network (and its predecessor 100ResilientCities), he engaged directly with cities, national governments, private sector partners, funders and technical experts to mainstream understanding of resilience and sustainability in development priorities.
Mr. Prothi has a Bachelors in Architecture from the School of Planning and Architecture in Delhi, and a Masters in Regional Planning from the University of Massachusetts at Amherst. He has also pursued doctoral studies (focusing on urban water resource management) at the Massachusetts Institute of Technology.
About CDRI
The Coalition for Disaster Resilient Infrastructure (CDRI), launched by the Hon. Prime Minister of India at the Climate Action Summit in New York in 2019, is a multi-stakeholder global partnership of national governments, UN agencies and programs, multilateral development banks, the private sector, academic and knowledge institutions. CDRI is led and managed by national governments, where knowledge is generated and exchanged on different aspects of disaster resilience of infrastructure.
CDRI aims to address the challenges of building resilience into infrastructure systems and associated development. It provides a forum for countries at all stages of development — to access knowledge and resources from other members, to make their infrastructure resilient and thus, contribute to each other's economic growth and progress. It promotes rapid development of resilient infrastructure to respond to the Sustainable Development Goals' imperatives of expanding universal access to basic services, enabling prosperity and decent work.