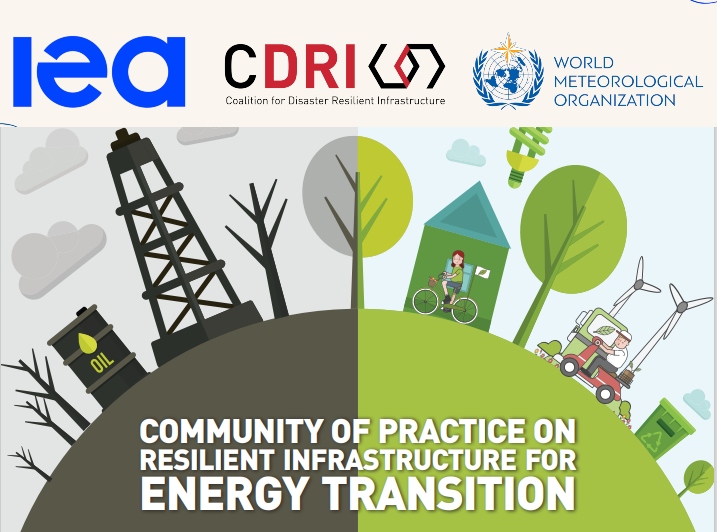 Climate change is triggering structural shifts in energy systems infrastructure. Managing disaster resilience of the energy assets, renewable energy microgrids, and other disruptive innovations will underpin the resilience of energy infrastructure in the future.
With its overall mandate to promote the climate and disaster resilience of new and existing infrastructure systems in support of sustainable development, CDRI has been forging alliances with like-minded organizations to support the global transition to cleaner and resilient energy pathways.
The Coalition signed instruments of agreement with the World Meteorological Organization and International Energy Agency, Memorandum of Understanding and Letter of Intent, respectively, to establish a Community of Practice (CoP) towards fostering collaboration and knowledge sharing on Resilient Infrastructure for Energy Transition.
The CoP will serve as a global knowledge exchange platform that promotes disaster resilience of infrastructure within the energy transition discourse, promoting peer learning and knowledge exchange through:
Thematic dialogues with key experts and stakeholders

Knowledge exchange through peer learning visits

Identification, curation and dissemination of global good practices

Development of knowledge products including white papers, guidebook/ready reckoner and scientific publications