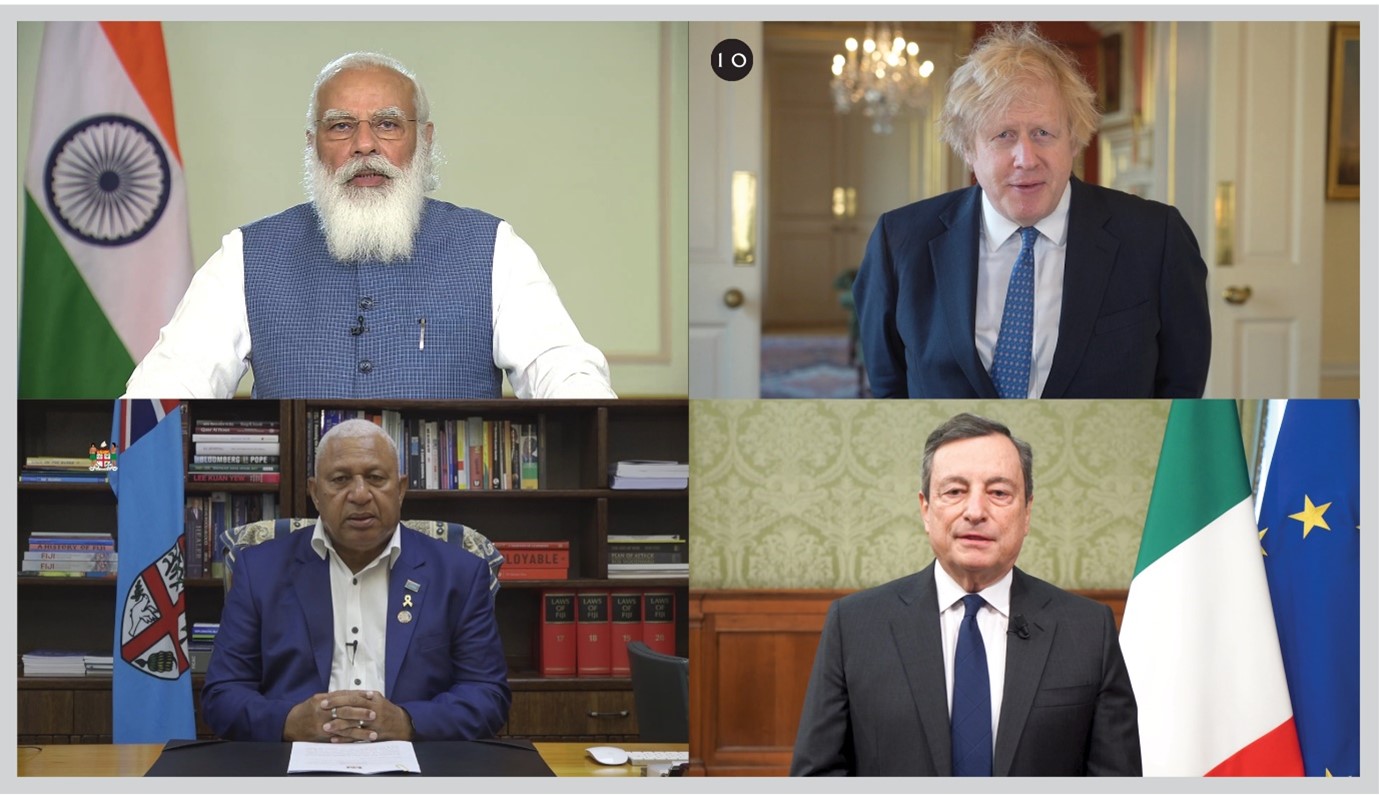 New Delhi, 17 March 2021 – The third edition of the International Conference on Disaster Resilient Infrastructure (ICDRI) 2021 was inaugurated by the Prime Ministers of India, UK, Fiji and Italy today.
The three-day virtual conference will cover critical issues like health infrastructure resilience, digital infrastructure resilience, urban resilience and many more sessions that will dive deeper into the crucial issue of climate and disaster resilient infrastructure.
During his speech, the Honourable Prime Minister of India, Shri. Narendra Modi called for a need to foster a global ecosystem that supports innovation in all parts of the world, and it transfers to places that are most in need.
"Infrastructure is developed for the long term. If we make it resileint, we will prevent disasters not only for ourselves, but many future generations. We should look at losses holistically. Indirect losses dues to disruptions to small businesses and interrupted schooling of children maybe several times higher. We need the right accounting perspective for a holistic evolution of the situation. If we make our infrastructure resilient, we will reduce both direct and indirect losses and protect the livelihoods of millions," said Prime Minister Narendra Modi.
As the Co-Chair of the Coalition for Disaster Resilient Infrastructure (CDRI), the United Kingdom has aligned with India to push for the need for climate and disaster resilience in infrastructure.
While addressing the inaugural session of ICDRI 2021, the Honourable Prime Minister of UK, Mr. Boris Johnson said: "Our roads, our bridges, power lines, schools and hospitals, all the infrastructure that we rely on to keep our economies moving and our communities safe, must be made ready. So I applaud my friend Prime Minister Modi for his commitment to this excellent initiative, the Coalition for Disaster Resilient Infrastructure. The UK is proud to be its co-chair."
The Honourable Prime Minister of Fiji, Mr. Josaia Voreqe Bainimarama called for a systemic reform in the longer-term to the multilateral system that properly values the long-term benefits of resilient infrastructure development.
"There are no shortcuts to disaster readiness and resilience. It is a long journey that we make every day with one foot in the present and one foot in the future. Because for progress to have permanence, we must keep our gaze fixed on the horizon, on those storms yet to come, by planning and preparing for infrastructure crippling disasters before they strike," said Prime Minister Josaia Voreqe Bainimarama.
Speaking at the inaugural session, the Honourable Prime Minister of Italy, Mr. Mario Draghi OMRI emphasized on the need for international co-operation as the only affective way to address global challenges such as the COVID-19 pandemic and climate change.
"The three pillars of our G20 presidency are people, planet and prosperity. We count on a strong support from India and the other countries in the Indo-Pacific region to foster these objectives," said Prime Minister Mario Draghi OMRI.
To watch the complete speeches of the four Prime Ministers, visit the YouTube channel of CDRI here - https://www.youtube.com/channel/UCh44NgGlVNdx0rtwel9OFvA/videos