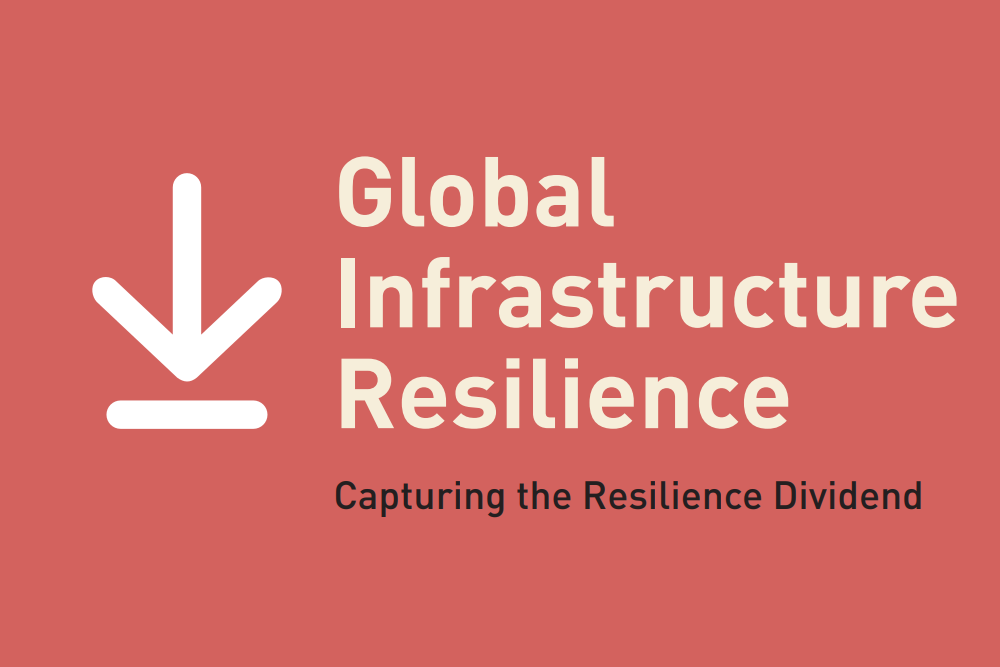 ---
A Biennial Report from the Coalition for Disaster Resilient Infrastructure
Read more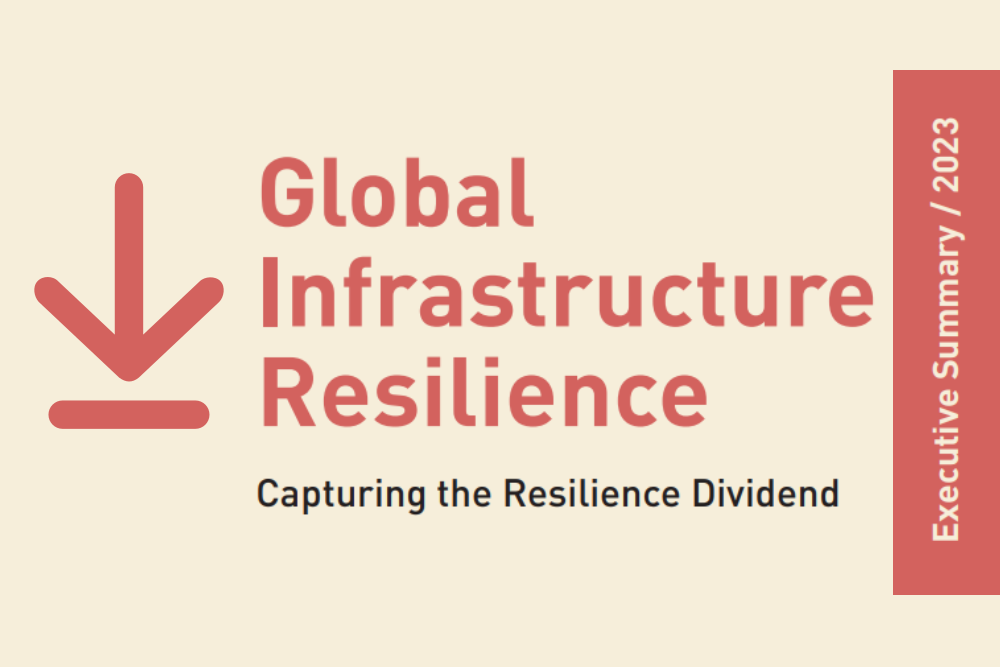 ---
An Executive Summary of Biennial Report from the Coalition for Disaster Resilient Infrastructure
Read more
The Global Infrastructure Resilience Report addresses a crucial void in the ongoing discourse on infrastructure resilience by providing a compelling argument from economic, financial, and political perspectives for prioritizing investments in resilience. It brings together an unprecedented collection of evidence, delivering a strong case to significantly increase infrastructure resilience investments.
One of the report's groundbreaking contributions is the introduction of the Global Infrastructure Risk Model and Resilience Index (GIRI). Developed by a consortium of esteemed scientific and technical organizations in collaboration with CDRI, this innovative tool generates a comprehensive set of publicly accessible financial risk metrics for every country and territory worldwide. These metrics cover all major infrastructure sectors, including power and energy, transport, telecommunications, water and wastewater, ports and airports, oil and gas, health, and education. Additionally, GIRI assesses the risks associated with various major hazards, such as earthquakes, tsunamis, landslides, floods, cyclonic winds, storm surges, and hydrological droughts.
Moreover, these financial risk metrics facilitate the evaluation of the "resilience dividend." This concept encompasses the wide array of benefits resulting from investments in infrastructure resilience. These benefits include preventing asset losses, minimizing service disruptions, enhancing the quality and reliability of public services, accelerating economic growth and social development, reducing carbon emissions, fostering biodiversity, improving air and water quality, and optimizing land use, among others. Throughout the lifespan of most infrastructure assets, the resilience dividend typically exceeds the additional investment required by several folds.
The report further spotlights Nature-based Infrastructure Solutions (NbIS), emphasizing their role in complementing, substituting, or safeguarding traditional "grey" infrastructure. It advocates for enabling activities like bolstering knowledge and capacities, documenting best practices, and formulating appropriate standards. These efforts are essential in transitioning NbIS from its status as a novel approach into an everyday practice, particularly in critical sectors such as water management and hazard mitigation.
This inaugural edition of CDRI's Biennial Report is a valuable resource for governments, investors, and stakeholders worldwide. It is designed to foster discussions and facilitate the implementation of key recommendations outlined in the Report. Furthermore, the report aims to strengthen global collaboration in pursuit of the shared goal of enhancing infrastructure resilience.
| | |
| --- | --- |
| MLA | CDRI. Global Infrastructure Resilience: Capturing the Resilience Dividend - A Biennial Report from the Coalition for Disaster Resilient Infrastructure. New Delhi, 2023. https://doi.org/10.59375/biennialreport.ed1 |
| APA | CDRI (2023). Global Infrastructure Resilience: Capturing the Resilience Dividend - A Biennial Report from the Coalition for Disaster Resilient Infrastructure. New Delhi. https://doi.org/10.59375/biennialreport.ed1 |
| Chicago | CDRI. Global Infrastructure Resilience: Capturing the Resilience Dividend - A Biennial Report from the Coalition for Disaster Resilient Infrastructure. New Delhi, 2023. https://doi.org/10.59375/biennialreport.ed1 |
| Harvard | CDRI, 2023. Global Infrastructure Resilience: Capturing the Resilience Dividend - A Biennial Report from the Coalition for Disaster Resilient Infrastructure. New Delhi. https://doi.org/10.59375/biennialreport.ed1 |
| Vancouver | CDRI. Global Infrastructure Resilience: Capturing the Resilience Dividend - A Biennial Report from the Coalition for Disaster Resilient Infrastructure. New Delhi; 2023 Oct 04. https://doi.org/10.59375/biennialreport.ed1 |